Despite our many travels to this wonderful land, we are always amazed by the reverence and passion the Japanese place in every aspect of life. The related Japanese terms of Kodawari and Wabi-sabi represent the fundamental underpinnings of Japan's unique Shinto and Buddhist-based culture. Kodawari refers to the uncompromising, relentless devotion to one's art, pursuit, profession, or activity.
Kodawari is a unique Japanese term that is difficult to translate, with no precise English synonym. Our artisan friends in Japan have described Kodawari in several ways. The general meaning is a relentless pursuit of precision, quality, attention to detail and craftsmanship in one's work, craft, or endeavor. This concept is pervasive and seen throughout daily life in Japan; the earnest, efficient Shinkansen cleaning staff as they meticulous clean each car during the brief station stops, the slow, conscientious crafting of Japanese artisans in creating pottery, origami, and ikebana, the humble sincere attention to the tiniest detail in the hostess service at ryokans which we experienced at both Tawaraya and Hiiragiya. In essence, Kodawari represents mastery of one's craft, regardless of one's social status or station in life; examples abound from an apprentice geisha (maiko), multi-generational sushi chef, or ramen master to a dedicated bus driver or devoted street sweeper.
Kintsugi Pottery
Among our favorite practitioners of Kodawari is Kyoto-based Kintsugi and Urushi Master Mio Heki. Though her private workshops must be requested months in advance, we feel it is well worth the effort! In contrast to our throw-away Western culture, the ancient Japanese handicraft of kintsugi emphasizes the value of imperfection (i.e. broken ceramics). Broken ceramics are respected, healed, and in some cases highlighted gold or silver, adding beauty and value to the object as well as another chapter to the art's history.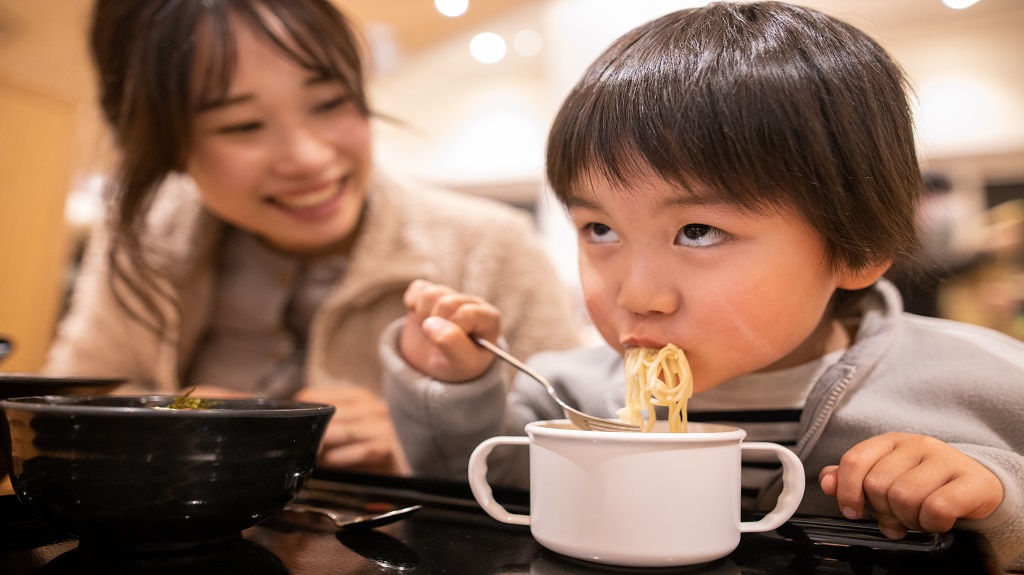 Japan's Ramen Aesthetic
Though originally adopted from China over 1500 years ago, Japan has created their own ramen culture in five soup variations; shoyu (soy), tonkotsu (pork), miso, shio (salt), and Tsku-men (dried noodle). Every ramen chef devotes time and fastidious patience to make his/her ramen to perfection. You even see this in the slow, deliberate direction in which they stir the soup with their large wooden stirring sticks. Though we have too many favorite ramen shops to name, some of our top choices include Nakiryu in Tokyo and Ichiran and Ippudo in Kyoto. For a fun and unique eating experience, stop by the Shin-yokohama Ramen Museum, about 35 minutes by train from Tokyo.
Japan's Flawless Shinkansen (Bullet Train) Transport System
We consider Japan's Shinkansen (bullet train) transport system to be an apt manifestation of the Kodawari sense of quality and attention to detail; immaculately clean, FAST tilting technology, and completely reliable. Celebrating over 50 years of service, Japan's Shinkansen service can take humble pride in having the best safety record in the world, having served seven billion passengers without a single passenger fatality due to collision or derailment(!) The "7-minute Miracle" crew cleaning regimen is quite the experience to see.
The Time-Honored Art of Sword-Making
Considered the premier present-day swordsmith in all of Japan, Yoshindo Yoshihara is the quintessential personification of Kodawari. Yoshindo san trains 6 apprentices in his Tokyo workshop, with each apprentice taking at least 10 years of training to become a true sword craftsman. At present, only around 300 swordsmiths remain active in Japan, with just 30 being full-time active practitioners. Using many special, ancient tools in the painstakingly protracted process, sword making includes smithing, with special attention to handling the iron and creating the crest and the scabbard. With his works being displayed at the Metropolitan Museum in New York and the Museum of Fine Arts in Boston, each of Yoshindo san's swords is custom made and properly reflected in the cost of his discerning clients(!) We look forward to returning to his Tokyo workshop in 2021.
An invaluable experience is being able to witness the making of a Japanese katana sword with your own eyes.
Location: Approximately a 30-minute drive from central Tokyo
Duration: 2 Hours (10:00AM – 12:00PM or 2:00PM – 4:00PM
Price for 1-4 People: USD 1600
*Due to safety protocols (sparks and heat) and space issues, typically 4 people are allowed at capacity.
Nori from the Ariake Sea
Each region of Japan has its own long-cherished foods packed with unique flavors and rich in nutrition. Producing these local specialties are people who are nothing short of craftsmen, using passion, ingenuity, and steady effort. One example is nori seaweed farmer Keiji Shimauchi.
Working in the Ariake Sea south of Saga prefecture in Kyushu, Shimauchi carries on the traditional fixed-pole cultivation technique that he learned from his father. Nets are attached to poles fixed into the ocean floor and nori seedlings are planted on the nets. The tidal fluctuation of the Ariake Sea causes the appearance of extensive mudflats twice a day. Seedlings feed on the nutrients in seawater when the tide is in and absorb the sun's energy when the tide is out. The method takes time but helps seedlings develop high concentrations of amino acids that create umami savoriness.
Another example showcasing the philosophy of kodawari, Shimauchi cultivates his own seedlings by the traditional methods nurtured by the natural blessings of the Ariake Sea. He says, "I aim to reproduce the nori my father grew."
Aesthete Photographer Tony D'Orio
Though not Japanese, we consider award-winning Chicago-based artist Tony D'Orio to be the archetypal American personification of Kodawari. While filming the streets and people of Chicago, Tony developed a voyeuristic shooting style and a love affair with the human face, or as Tony puts it, "of characters". Using his own personal aesthetic of lighting and portraiture, words cannot describe Tony's singular craft. Click here to enjoy Tony D'Orio's remarkable gallery!